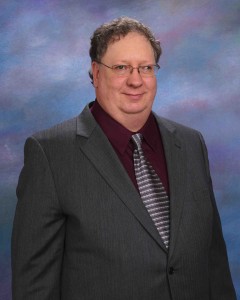 Welcome to my website! I am Robert Lentz, a former movie theatre- / video store- / laserdisc store manager-turned-writer, and Filmbobbery is my personal vehicle to share my lifelong love of the movies.
After ten years of Filmbobbery newsletters from 2000-2009 encompassing forty issues and more than twelve hundred pages of movie discussion, history and opinion, it is finally time for this platform to make the move to the internet. Much of the newsletter's contents will eventually be posted and archived, yet fresh articles, profiles, reviews, rants and all manner of conversation about movies vintage and modern will be the clear focus of this forum.
Check out new release reviews for titles like Darkest Hour, Father Figures, Downsizing, Pitch Perfect 3, Star Wars: The Last Jedi, Wonder and others in my Recent Release section.  And the entire transfer of Movies Worth Rediscovering reviews which appeared in the old print version of Filmbobbery is now complete, along with a title list of the 114 films reviewed in that format.
"Catching Up with the Classics" is a blog in which I and my wife Barb write about classic movies.  The idea is to introduce Barb to important movies she hasn't seen before (or hasn't seen in many years and doesn't recall), yet some of them will be new to myself as well.  Each time I'll give Barb a choice between five classics and she will choose one to review.  We'll watch it and post our reviews soon afterward, with the hope of generating some tantalizing film discussion.  Please join in with your own comments as we progress.
A few words about the reviews and articles:
It is worth mentioning that "spoilers" may be found in some of the movie reviews on this site. That is an inevitable byproduct of writing about movies and their surprises. We try to be as circumspect as possible, but sometimes revealing plot details is necessary to support points we are trying to make. It is always advisable to see the movies being discussed before reading the reviews. Your opinions about movies are just as valid as my own, and those of other writers on this site.
Star ratings are provided next to titles to indicate very quickly our general feelings about the films being discussed. Like most critics, we use a four-star rating system, which roughly translates to excellent, good, fair and poor, with shadings in between of 1/2 star degrees. I have given a number of films zero stars (that listing is in the Bizarre Movie Zone), but I can usually find something of merit in most anything.
Although some of our reviews may seem overly negative (especially in the Bizarre Movie Zone, which is now completely archived), the other writers on this site and I genuinely love movies and love to discuss them. Filmbobbery is intended to be a generally positive place where movie fans can examine and discuss the foremost art form that transforms reality and imagination into a visceral and unique but shared human experience.
Anyone wishing to leave comments should have no difficulty doing so, although I do retain approval rights, and I am constantly blocking spam. Contact me directly at boblentz26@me.com. This address can also be used to reach our other writers; I will forward messages directly to them. Or simply comment on each review or article individually to start a discussion. Now let's hear from you!
© 2017, Robert J. Lentz